INDUSTRY PROFILE...
In 1965, a vision of a 24-hour cash dispenser came to John Shepherd-Barron. Two year later, a crowd gathered at Barclays Bank in North London to witness the first cash machine - the ATM industry was born. Initially, the public resisted the change from talking to a teller to pushing buttons on an impersonal machine. Retailers objected to giving up precious floor space to these early, large models. As advances reduced the size and complexity of ATMs and strategic marketing lowered consumer resistance, ATMs became as common as the pay phone.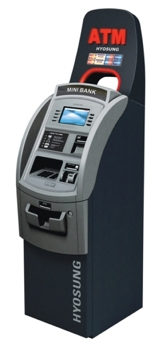 The introduction of the dial-up ATM, coupled with the lifting of the ban on surcharging created an explosion in the ATM industry. The onset of the age of convenience has shown that customers are willing to pay for easy access to their money. With the increased functionality of couponing, on-screen advertising and alternative media sales, merchant ATM ownership becomes not only feasible, but profitable.
In 1996 Mentis Corporation reported that non-bank deplorer's led banks in ATM installations for the first time. By the end of 1997, there were more than 200,000 ATMs deployed in the United States. Midwest Research of Cleveland estimates that by the year 2005, that number has the potential to reach 600,000 with 450,000 located off-premises.
As the automated generation continues to grow, so will the demand for conveniences. ATMs will evolve into 24-hour service centers providing everything from ticketing to possible Internet and/or Intranet usage. Other options will include video displays, electronic bill paying, loan qualification, e-mail, wire transfers and two-way video. As digital cellular technology improves, mobile ATMs will become available on commuter buses, light rail and airplanes.
With the most technologically advanced hardware and software solutions, our innovative use of dial-up, Internet and Cellular ATM technology, reliable 24-hour service, proprietary software and processing support, ATM Financial Systems will lead the way as the self-service industry continues to expand.
CORPORATE PROFILE...
Mullen Group, LLC's goal is to provide customers with a top of the line ATM and POS solution that is affordable and reliable. We offer the newest technology, and services inclusive of the highest level of customer service that is second to none. Whether you are a Small Convenience Store, Large Supermarket, Financial Institution, or Nationwide Hotel Chain, we have the products and programs to meet your needs. ATM Financial Systems is an authorized distributor for Affiliate of Kahuna ATM Solutions. Our mission is to lead the self-service financial industry in knowledge and applications. Our pledge to provide the latest technology and proprietary software, combined with our commitment to deliver proactive service, allows our customers to maximize their profit opportunities.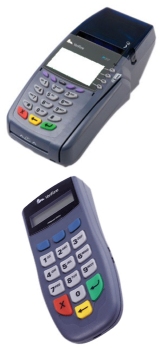 Mullen Group, LLC deploys a variety of ATM equipment, and in April of 1998 teamed up with Kahuna ATM Solutions creating a formidable partnership that distributes ATMs throughout the U.S. and Canada. Target markets include off-premise markets ranging from community banks and credit unions to convenience and grocery stores. This unique association brings together Kahuna ATM Solutions as the number one non-bank deplorer of ATMs in the U.S. and Triton/Nautilus Hyosung as the number one ATM equipment manufacturer world-wide for the past 14 years. While featuring the Triton/Nautilus Hyosung, this partnership authorizes Mullen Group, LLC to offer all of Triton/Nautilus Hyosung's ATM product line including walk-up, drive-up, full function with depository, or any other type of ATM.
Mullen Group, LLC operates nationwide with its own network of distributors, many having more than twenty years of experience in financial products. We provide hardware, software, processing statement information, national and regional network access and 24-hour customer service. Furthermore, we employ several of the largest electronic switching services, and believe these relationships position Mullen Group, LLC for both short-term and long-term growth. Nevertheless, we continue to seek additional processors who are innovative in their technological advances in order to remain on the cutting edge. In addition, our commitment to research and development of innovative software programs guarantee we will meet our customers' needs now and into the future.
Building strong, lasting and mutually beneficial relationships with its customers is important to Mullen Group, LLC. Mullen Group, LLC works cooperatively with its distributors and customers to provide the most cost-effective and complete self-service financial ATM solutions in the industry.
EMPLOYMENT OPPORTUNITIES...
Please inquire about joining one of the best sales organizations in the ATM Industry. We are interested in all areas of the U.S. and Canada, and are currently looking to fill openings in Washington and Oregon. If you are a self-starter, 2+ years of outside sales experience, enjoy cold calling and closing sales please fax your resume to 1-808-575-9255